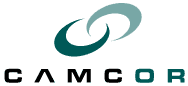 Center for Advanced Materials Characterization in Oregon
Presents
Problem Solving Using Microanalysis Tools Workshop
Focus on both instrumental methods and software algorithms for solving real world analytical problems for science and industry in EPMA in a variety of samples, conditions and geometries. Hands on workshops and labs to explore new ideas for extending EPMA for all users.
With Invited Speakers:
Paul Carpenter (Washington University)
John Fournelle (University of Wisconsin)
Dale Newbury (National Institute of Standards & Technology)
Ed Vicenzi (Smithsonian Institution)
Michael Jercinovic (University of Massachusetts)
September 16, 17, 18 (Tuesday, Wednesday, Thursday), 2008
University of Oregon, Eugene, Oregon
Download the Presentations!
For more information contact:
John Donovan, donovan@uoregon.edu, 541-346-4632